Data Reviews Online
Data Reviews Online (Dareon) is an application that assists in the process of submission and review of proposals for the inclusion of datasets into a data repository. It helps with the management of Calls for Proposals and the associated proposal review process. In addition, Dareon includes classification schemes to help match Reviewers with appropriate Proposals.
Click on poster image to enlarge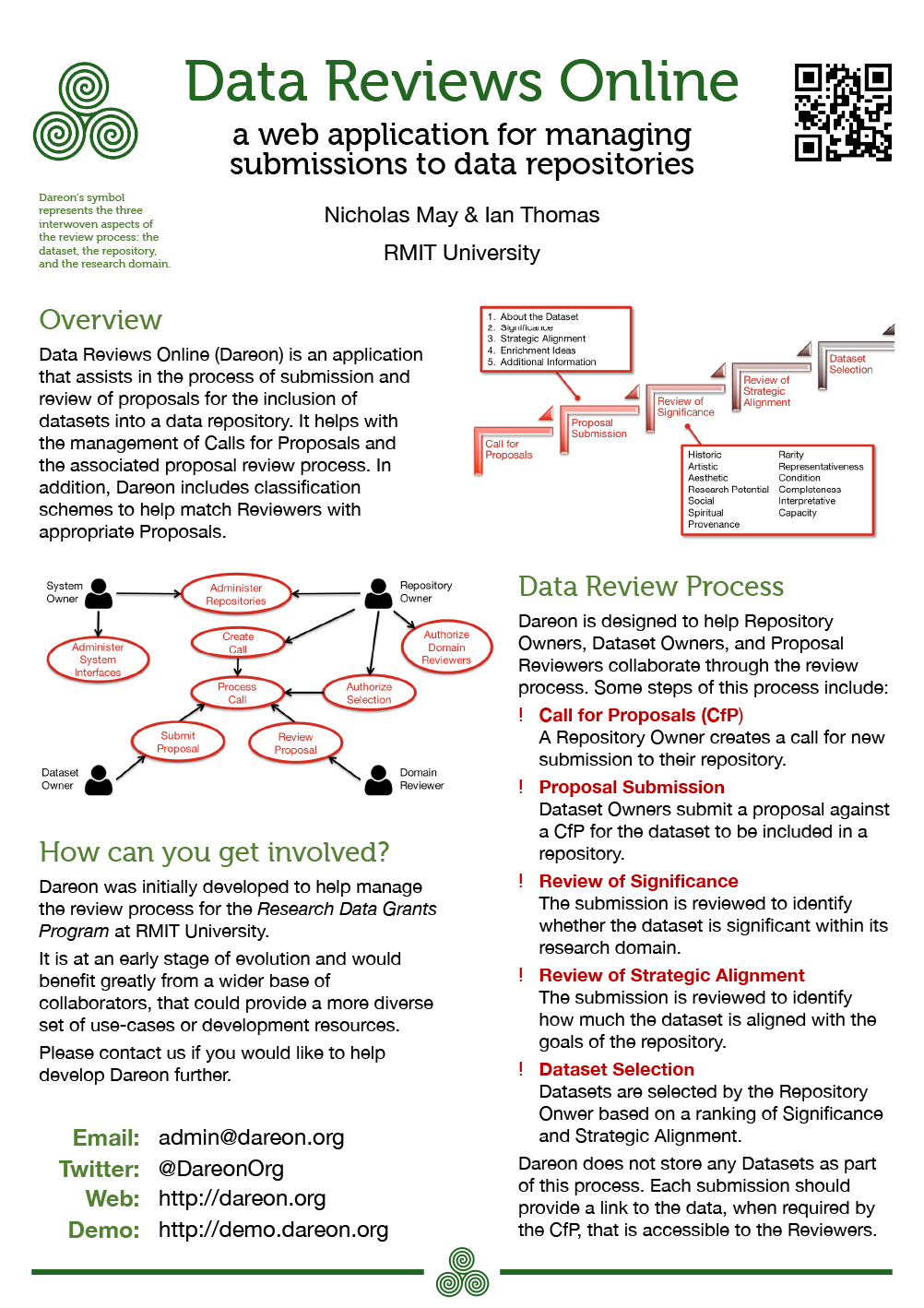 For more information and to access the demo server, visit the website: dareon.org (opens in new tab)
Name & surname:
Nicholas May and Ian Thomas
Relevance / Link to RDA:
This web application aligns with the principal goal of the Repository Platforms for Research Data (RPRD) Interest Group: "to improve the usability and technical capabilities of repository platforms". The use-cases that form the basis of Dareon's functionality address an area not explicitly covered by the IG's use-case matrix.
The opportunity to present a poster at this RDA Plenary Meeting would benefit both the work of this IG and the Dareon project, through shared use-cases and potential collaborations.
Scientific Discipline / Research Area:
Affiliation:
RMIT University, Melbourne, Australia